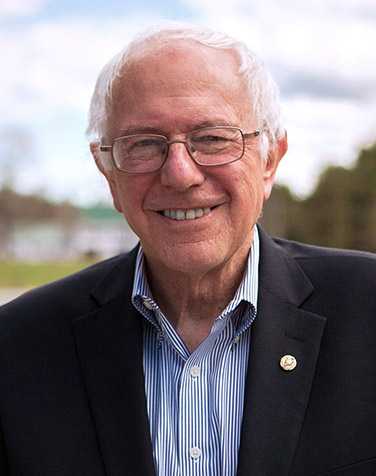 Bernie Sanders is serving his third term in the U.S. Senate after winning re-election in 2018. His previous 16 years in the House of Representatives make him the longest serving independent member of Congress in American history.
Born in 1941 in Brooklyn, Sanders attended James Madison High School, Brooklyn College and the University of Chicago. After graduating in 1964, he moved to Vermont. In 1981, he was elected (by 10 votes) to the first of four terms as mayor of Burlington. Sanders lectured at the John F. Kennedy School of Government at Harvard and at Hamilton College in upstate New York before his 1990 election as Vermont's at-large member in Congress.
The Almanac of American Politics calls Sanders a "practical and successful legislator." Throughout his career he has focused on the shrinking American middle class and the growing income and wealth gaps in the United States. As chairman of the Senate Committee on Veterans' Affairs, Sanders in 2014 passed legislation reforming the VA health care system. Congressional Quarterly said he was able "to bridge Washington's toxic partisan divide and cut one of the most significant deals in years." 
Today, Sanders remains on the veterans committee and was tapped by Senate leadership to be the chairman of the Senate Health, Education, Labor, and Pensions (HELP) Committee. He also serves on the Environment and Public Works Committee, where he has focused on global warming and rebuilding our nation's crumbling infrastructure. He is a member of the Energy and Natural Resources Committee, where he has championed efforts to transform our energy system from fossil fuels to renewable power sources like solar and wind. He also sits on the Senate Budget Committee, which he was chairman of last Congress, and led the committee's fight against corporate greed.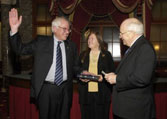 Married: Jane O'Meara Sanders
Children: Levi, Heather, Carina, and David
Seven grandchildren
The Sanders family resides in Burlington, Vt.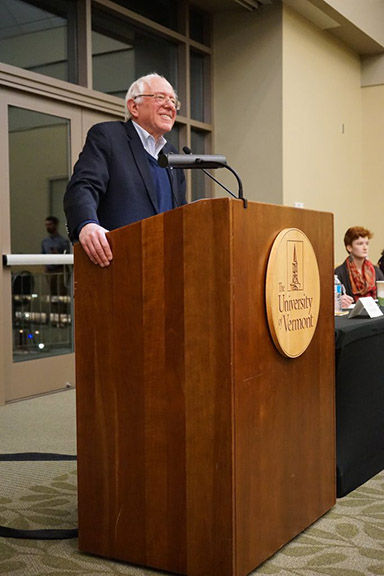 James Madison High School, Brooklyn N.Y.
University of Chicago, B.A. 1964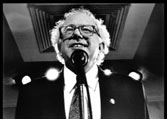 Mayor of Burlington, 1981-1989
U.S. House of Representatives, 1991-2007
U.S. Senate, 2007-present