As a long-time member and former Chair of the Senate Committee on Veterans' Affairs, I know that we, as a nation, have a moral obligation to ensure our veterans get the best quality care and benefits they were promised.  As your United States Senator, it is my priority to do everything I can to ensure Congress keeps that promise and that we serve you, just as you served us.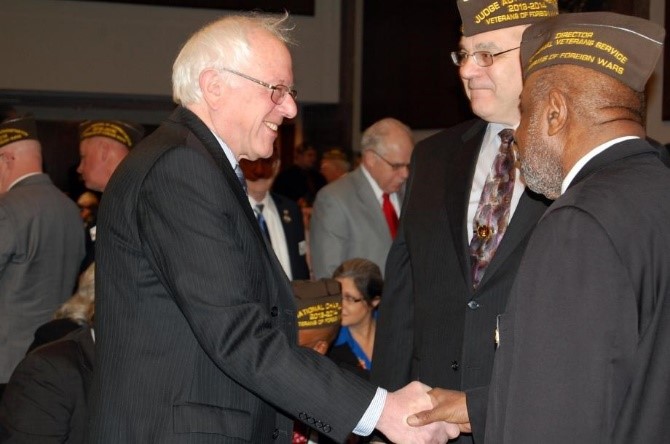 Help with Federal Agencies
From the Department of Veterans Affairs to the Small Business Administration and Department of Education, I know that Vermont veterans sometimes need assistance with receiving and understanding the federal benefits to which they are entitled.  If you, or someone you know, needs assistance with federal veterans' benefits, please know that my office is here to help.  
Our office is pleased to share resources that may be helpful to Vermont veterans and families
The Department of Veterans Affairs, along with the Departments of Education; Labor; and Housing and Urban Development, all have programs designed specifically to meet the needs of veterans.
Senator Sanders is working hard in Washington to ensure legislation is passed that supports the needs of our nation's veterans.
Connect with the Veterans Crisis Line to reach caring, qualified responders with the Department of Veterans Affairs. Many of them are Veterans themselves.