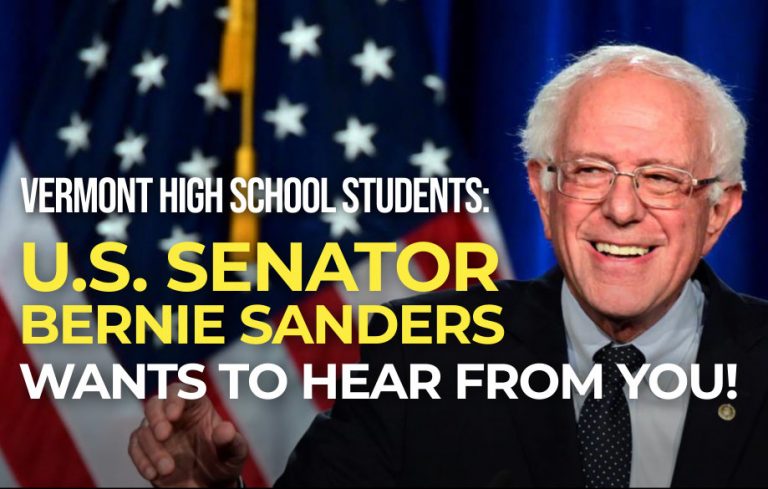 Senator Bernie Sanders' annual State of the Union Essay Contest is designed to engage Vermont's high school students on the major issues facing the country. Over the past twelve years, over 5,300 students throughout Vermont have written essays about critically important issues, including climate change, racial justice, access to mental health care, the state of our democracy, and much, much more.
Each year, the President of the United States delivers a "State of the Union" speech to Congress, to report on the state of our country and outline priorities for the coming year.
Senator Sanders knows that real change and new ideas can come from everyone — not just those in power — which is why he invites Vermont high school students to write a 250-500 word essay focusing on what they believe is a major challenge facing our country, and how they would solve it.
A panel of teachers will judge the essays and select ten finalists. Senator Sanders will enter the essays of the finalists into the Congressional Record – the official archive of the U.S. Congress.
Deadline: Student essays must be submitted by January 10, 2023.
Please fill out the form below and copy and paste your essay in the box provided.
Read the 2022 finalists' essays here.
For questions about the contest please call (800) 339-9834.